Australian IKEA Kitchen Design & Installation Costs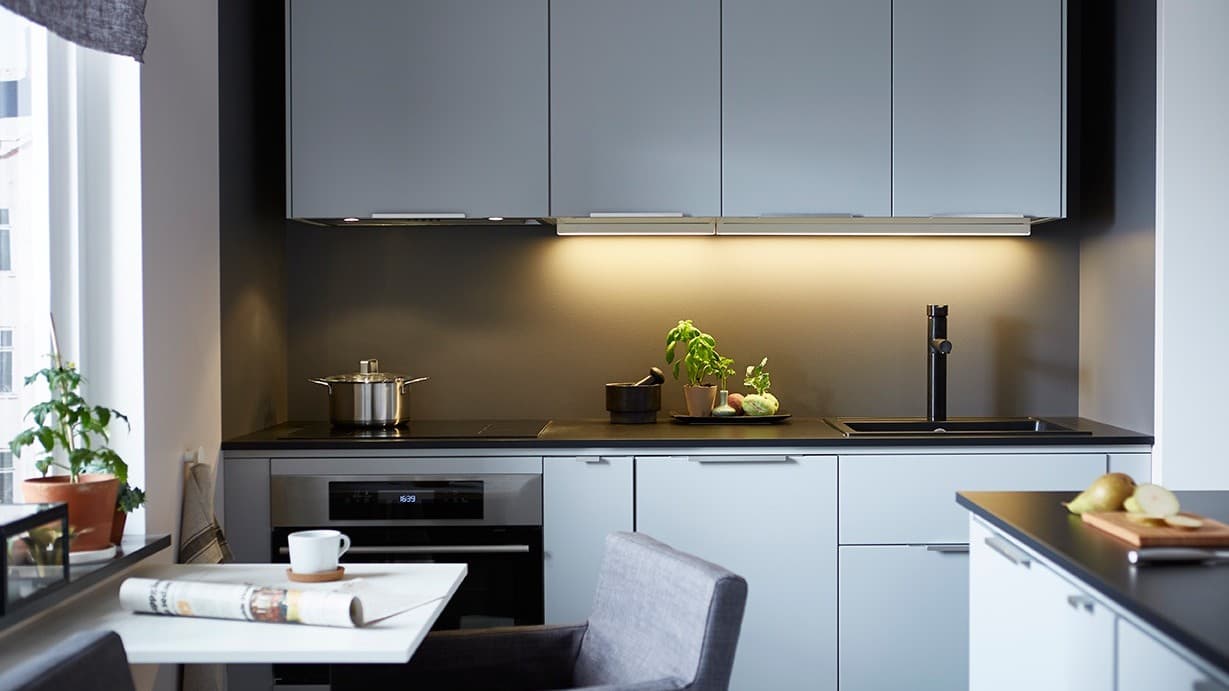 IKEA kitchens are designed to be as simple as possible to assemble and install yourself. Whilst that may ring true for the majority of experienced DIYers out there, for others, installation of a simple kitchen can be a bit trickier than they might have first imagined.
Sometimes a little help is all you need to turn your dream kitchen into reality. Maybe you need a little bit of help, maybe you need a lot. And if you do find that you are a bit out of your depth, IKEA is there to help you.
No matter what level of expertise you have, IKEA has put together various service packages to help you get your kitchen installed, before or after you have started your kitchen renovation.
Measurement Service
Do you know how to measure the fall of your floor if it is not level? Do you need to move your plumbing and you're not quite sure where it should be located? Are your walls square?
Don't worry. If you are not confident in your kitchen measuring skills, the IKEA Measurement Service team of experienced professionals will come to your home and take all the necessary measurements and site notes.
Cost $99
---
Delivery Service
A standard kitchen is probably 10 cabinets or more, plus benchtops, doors and appliances. How do you think they are going to all fit in your car? Do you take multiple trips from the store to home? Do you hire a trailer or truck?
IKEA can deliver your kitchen to your home starting from $49
---
IKEA Kitchen Planning Service
Planning a kitchen requires a lot of thought and attention to detail. Getting your head around kitchen design rules can take quite a bit of understanding and learning on your part. Don't worry if it seems too hard because IKEA's in-store team of kitchen planning specialists and online planning tools can help you achieve the kitchen design you want. This can be done in-store or they can come to your home.
They specialise in making the best use of your available space so you get a kitchen that suits the way you live and one that suits your budget.
---
Take a look at this video from IKEA (below) to get some tips and advice on how to plan your kitchen renovation.
---
In-store Kitchen Planning
Simply come in at any time and get friendly, specialist assistance help to plan your new kitchen.
Cost FREE
---
In-Store One-On-One Kitchen Planning
What would you say to a two hour personal one-on-one kitchen planning session with an IKEA kitchen specialist based on your kitchen requirements?
Be advised that you will be required to bring your own accurate measurements of your kitchen space. This includes measurements of all windows, doorways, ceiling height and utility services.
Cost $99
---
In-Home Kitchen Planning
Let IKEA take all the worry of measuring and planning your kitchen. A specialist kitchen planner will come to your home to measure your existing kitchen ($99 value) and design a new one for you.
Cost $149
---
Online Kitchen Planning
Two x 1 hour sessions to help you design your new kitchen whilst you are at home.
Cost $99
For more information on how to measure, plan, order and install your IKEA kitchen go to IKEA.com.au/kitchens.
---
IKEA Kitchen Installation Service
IKEA recommends to use the Australian website hipages.com.au to find tradespeople to help with the installation of your kitchen. Hipages connects tradespeople with consumers, helping over two million Australian so far to get a job completed around their home.
To be clear, IKEA has no financial involvement or benefit from Hipages or any of its referred tradespeople.
This  guide will help you to understand the different trades and prices that are required to install a kitchen. These services are:
As every kitchen is unique, installation costs will vary depending on circumstances. The prices shown  should be treated as a guide only. It is imperative that you get a written quotation from your tradespeople prior to commencement of your kitchen installation.
It is important to note that specialist tradespeople such as electricians and plumbers must be licensed.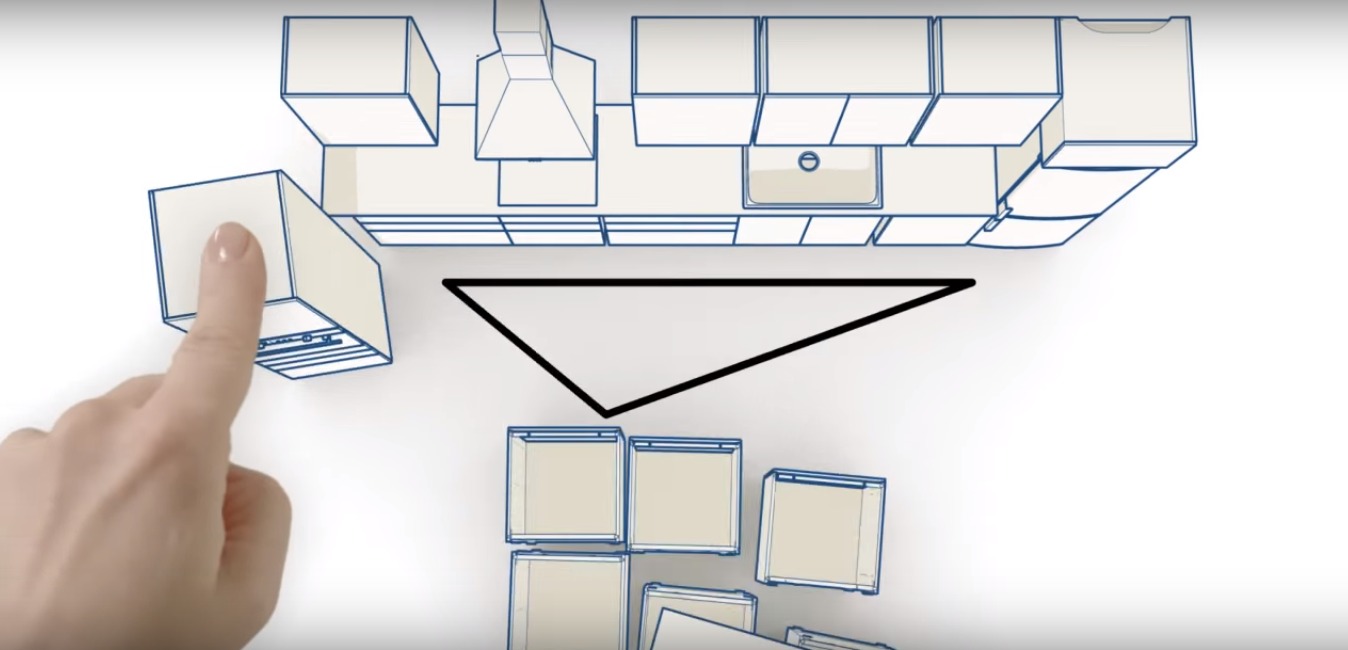 Cabinet Assembly And Installation
IKEA METOD cabinetry assembly and installation starts from $80 per cabinet and includes:
assembling cabinetry, levelling and cabinet installation
cutting holes in cabinets for utility services
scribing fillers
installation of panels
installation of kickboards
What other factors can affect the price?
large pantry cabinets, microwave cabinets
cabinet hardware such as pullouts, lazy susans etc.
mouldings, knobs and handles
cabinet lighting installation
---
Benchtop Installation
Benchtop installation starts from $100 per piece and includes:
sink and cooktop cutouts
affix benchtops to cabinetry
seal all cutouts (especially sink)
What other factors can affect the price?
the type of benchtop join i.e full mitre, mason mitre and butt joints
the shape of the kitchen i.e single wall, L shape, U shape or kitchen island
waterfall ends
stone benchtops are very heavy and if you live on the third floor of an apartment with no lift...
Other factors to consider:
stone benchtops  and splashbacks are installed by the fabricator / stonemason
glass splashbacks are installed by the fabricator / glazier
---
Sink & Tap Assembly / Connection
Sink & tap assembly / connection starts from $50 per hour (average industry charge according to hipages.com.au).
This includes:
preparation, installation and sealing of the sink
assembly and connection of the tap
What other factors can affect the price?
moving the sink or tap from its existing location
a second sink or tap that needs to be connected
Other factors to consider:
only a licensed plumber can do the work
---
Appliance Installation / Connection
Appliance installation / connection starts from $65 per hour (average industry charge according to hipages.com.au).
This includes:
rangehood assembly including mounting to the wall, cabinet or ceiling
fitting and securing appliances such as ovens etc. into cabinets or other locations
fitting and sealing cooktops into benchtops
What other factors can affect the price?
external ducting of rangehood
moving appliances from their existing locations
Other factors to consider:
only a licensed plumber or electrician can do the work
extra materials required e.g rangehood ducting
---
Removal & Disposal Of Your Existing Kitchen
Removal and disposal of your existing kitchen starts from $600 per kitchen.
This includes:
dissassembly, removal and disposal of your existing kitchen cabinets and benchtop
What other factors can affect the price?
dangerous materials such as asbestos
accessibility / location of kitchen or skip bin 
Visit hipages.com.au and let them connect you with three professional installers of IKEA kitchens.